Jim Walker's Super Firecat Kit
from the fabulous '50's is Back!
Soon to be available through Brodak.com
The famous all balsa U-Control Sport and Stunt Model
from American Junior and the 1950's. Features a
Wing Span of 43 1/2" and Wing Area of 400 Square Inches.
Takes engines from .19 to .35 - completed weight of 2 to 2 1/2 lbs.
With new engineering she's easy to build and fun to fly.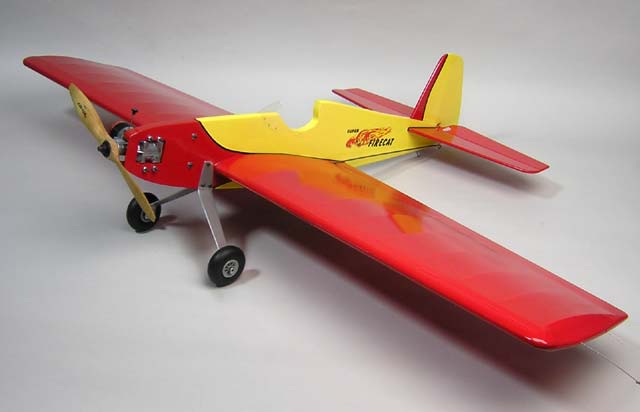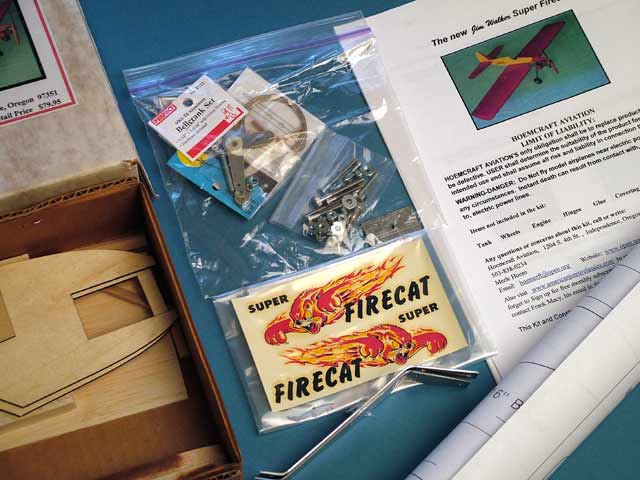 The kit features: 1). Built up Balsa-Ply construction, 2). CAD drawn, full size printed
plans & easy to follow instructions booklet with photo's, 3). Laser Cut balsa and hardwood
parts, 4). Original American Junior "Super Firecat" water transfer Decals., 5). Alignment
Tabs on wing ribs for ease of Wing Construction, 6). Complete Hardware Pack.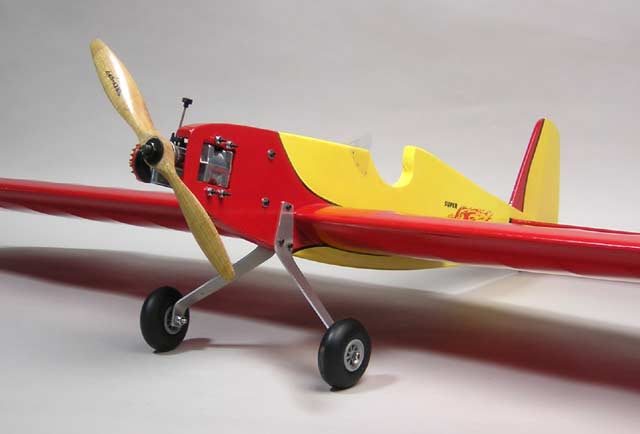 John Brodak is moving forward on making available the Firecat kit.
For more information about the progress he is making, please go to the Brodak website.
| Home | Jim Walker | FireWire | Air Mail | Notices | Workshop | Short Takes | Fireball | Firebaby | A-J Store |