American Junior Classics Store is Closed Until Further Notice.
We are currently not making new planes.

American Junior Classics Hornet

The history of the Hornet goes back to the Great Depression. Two color options. Hand made with a steam formed 18 inch wing.

More Info...

Currently Not Available,

The 2014 Folding Wing 404 Interceptor II
The original "404" Interceptor first appeared in 1947, and was designed by Jim Walker. This model has gone through new updates since 2014. More Info on the new changes...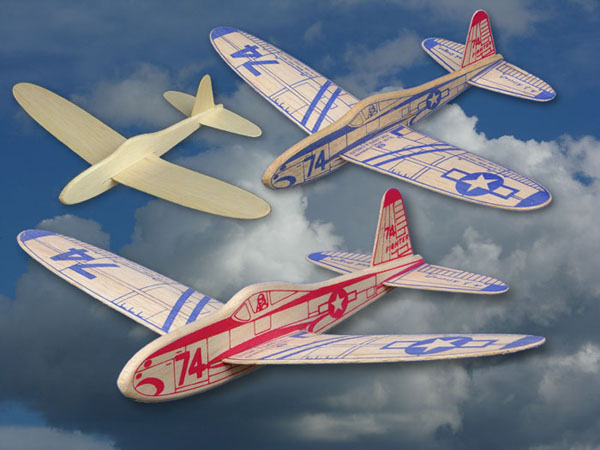 Jim Walker's famous "74" Fighter
This model came out shortly after World War II and was one of Jim Walker's favorite models.
Now with 2 color options and also an unpainted version

Return of the
Ceiling Walker

This simple flying helicopter produced by Jim Walker in the 1940's and 1950's is flying again. There has been nothing like this on the market since the mid 1960's. Relive the memories of this simple and fun historic flying model

(Information and order information )

Currently Not Available
Contact Us for Availability
Plain Jane
Folding Wing Glider

This model uses the new plastic wing pivot mechanism.

New for 2014
Folding Wing Jet

An unpainted model like the Plain Jane, with swept back wings.

Order the NEW Folding Wing JET
(Currently Not Available)
Fireball Plans
The Ultimate set of Fireball Plans
A complete plan package of the four production versions of the famous Fireball.
Included are both pre-war and post-war versions plus a lot more.
( pictures and purchasing details)

Currently out of plans.
Contact Us if you have any questions.