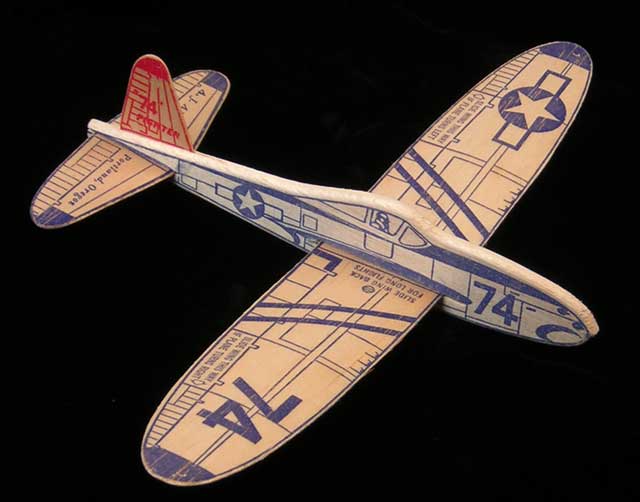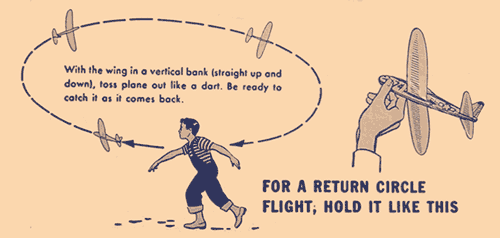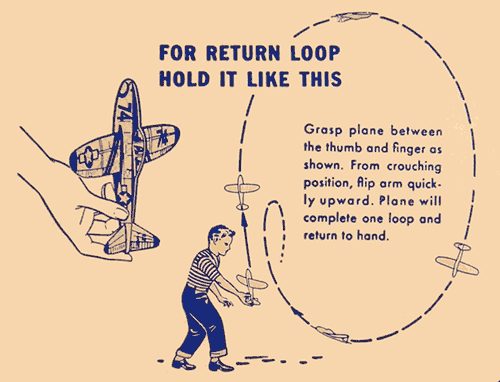 Below we see a display box from 1954 with 50 model "74" Fighters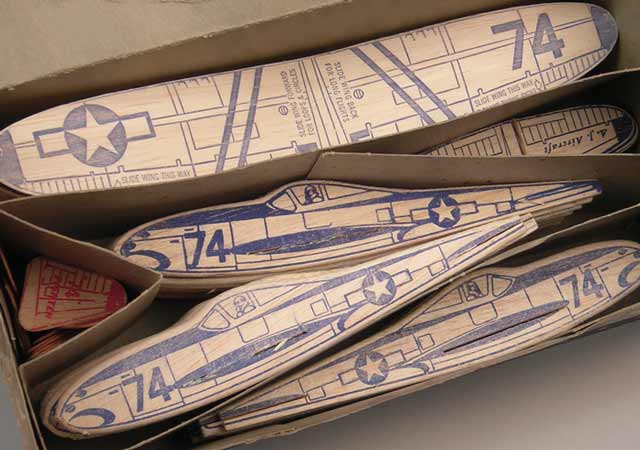 Here we see one of a kind Frank Macy creation,
the "74" Fighter Folding Wing Glider.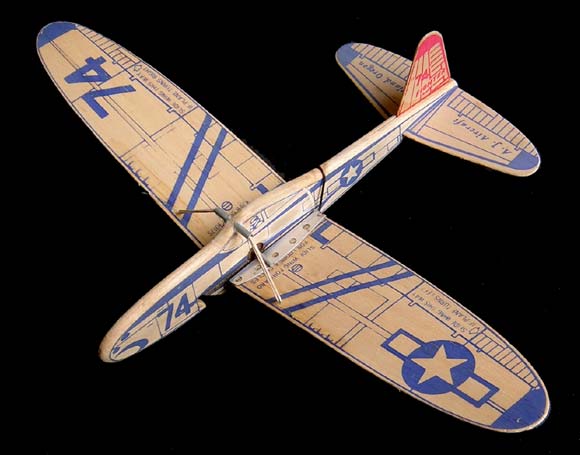 Frank says this model is very fast. Jim Walker was working on a folding wing model
"74" Fighter before his death in 1958.