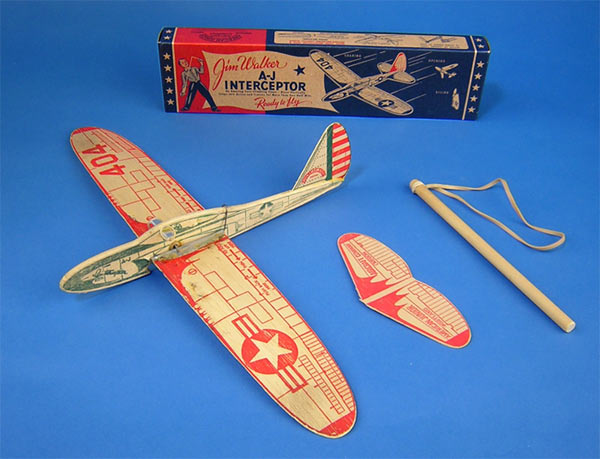 If you were one of the lucky few who worked for Jim Walker or were a friend of his, then you might have received one of his special Christmas planes. Here we see an original 1948 A-J Interceptor in Christmas colors of green and red. These were produced in very limited production runs.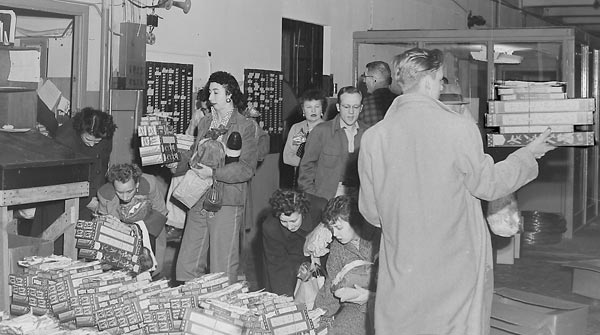 The American Junior elves are packing up very special gifts for Christmas delivery. This photo was taken at the American Junior Aircraft factory in the late 1950's.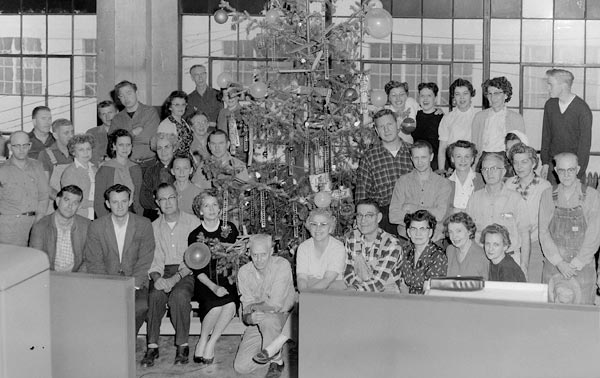 The employees from American Junior Aircraft wish you a happy holiday season in this late 1950's company Christmas photo. Bill Walker and Dora Walker are in front row behind the baloon.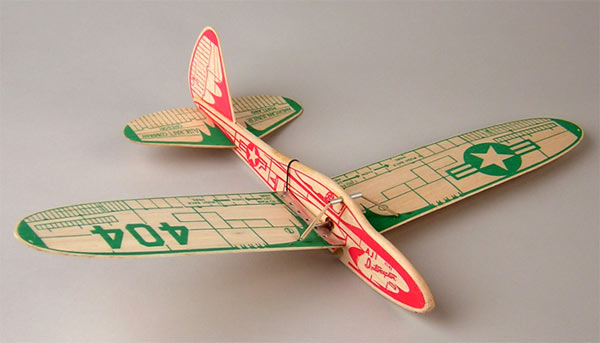 In 1984, Frank Macy created his own version of the Christmas Interceptor. Frank thought it was an original idea, but as we have seen, Jim Walker was thinking on the same lines since at least the 1940's.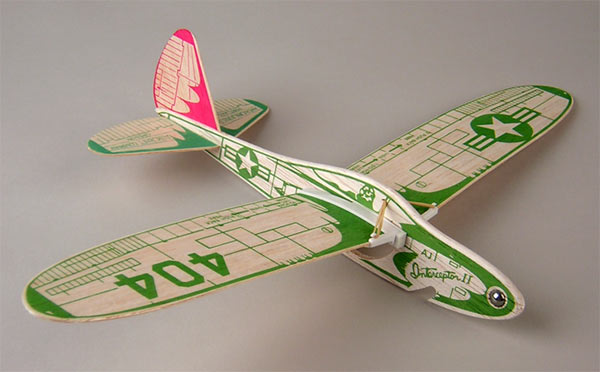 The latest Christmas Interceptor was produced by Frank Macy and American Junior Classics in 2003.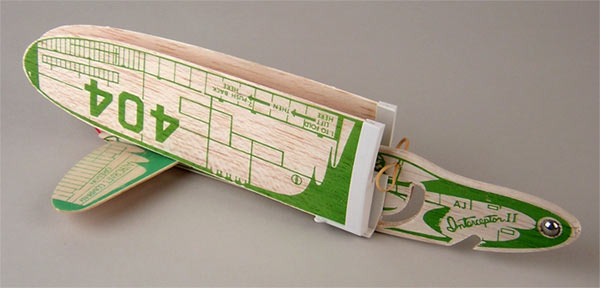 The Interceptor II sports the new plastic folding wing mechanism.