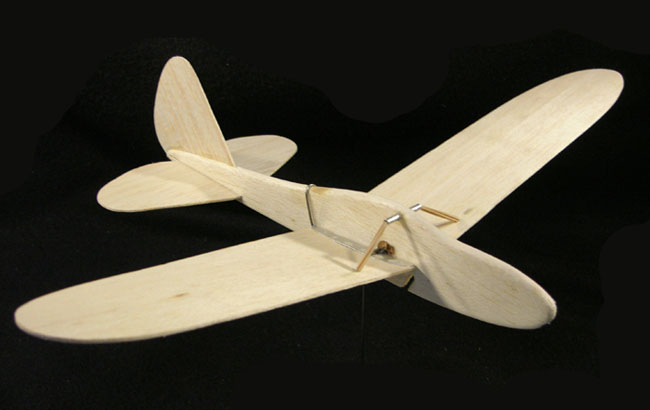 Ted Browning has built some beautiful "404" Interceptor replicas and shares the production process he created to produce them.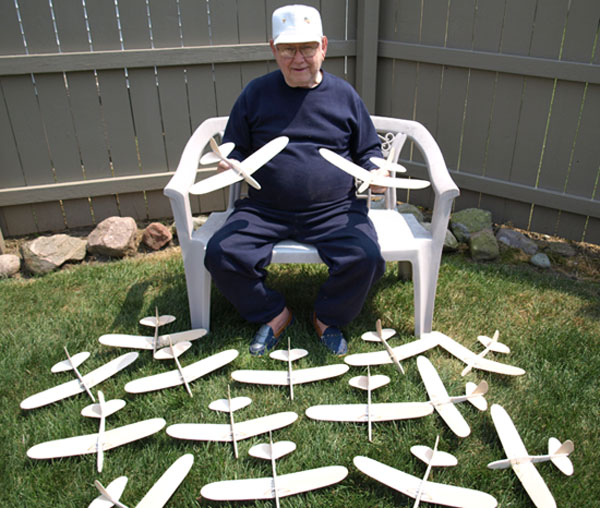 Here is Ted Browning with a squadron of his folding wing Interceptors from 2011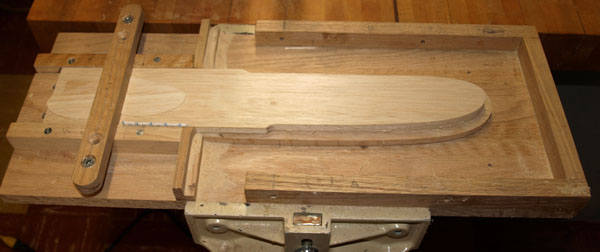 Jig and template for routing the wings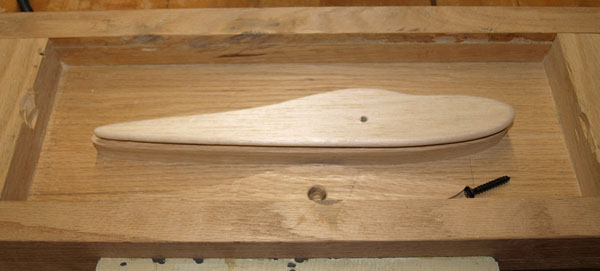 Routing is complete on this fuselage
Stabilizer slot is cut by tilting fuselage into blade.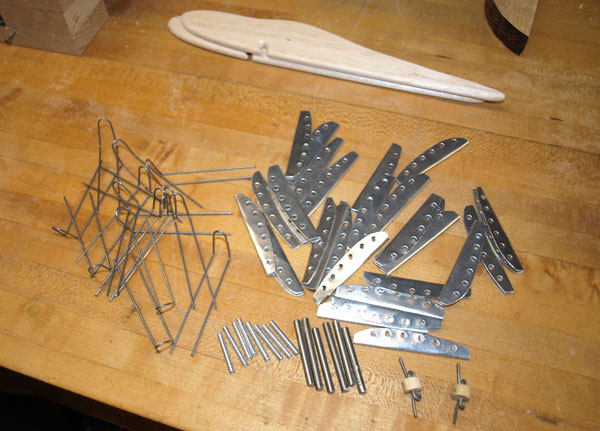 Ted also produced all the metal parts needed to finish the model.
Cutting sheet aluminum wing support

Hole punch cuts out the glue holes

Part is bent on angle stock

Wire wing pivot pin replicates
original patent design

Original Jim Walker patent from 1939

Jim Walker used same wire pivot pin
in his original patent