The Classic American Junior "74" Fighter
Made in the USA
Not currently available, production is on hold.

The "74" Fighter is available in traditional colors. This photo shows the original blue version with red rudder along with a red fuselage version and the unpainted "74" Stunt Glider.
The American Junior Classics "74" Fighter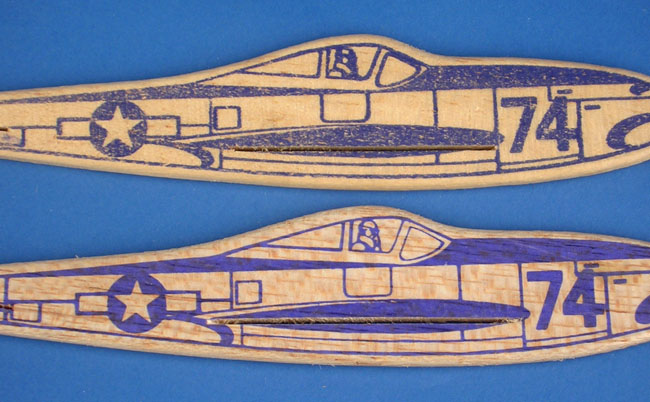 At the top of this photo you can see an original "74" fuselage. The company used a stamping technique to print on the balsa. The fuselage below is printed using the silk screen process.
| | |
| --- | --- |
| | |
| The fuselage has the original hidden style nose weight, just like the Jim Walker original. | The original "74" Fighter came in a display box before they bagged them Individually . |

Classic A-J artwork. This model is still made in Oregon, the home of American Junior Aircraft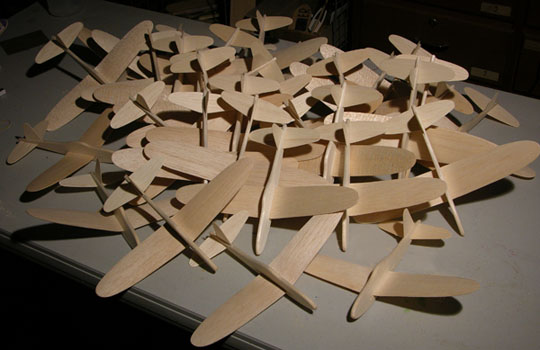 The "74" Fighter is now being offered in it's purest form, balsa without any printing. These are the same model as the 74 but you save $3 on each model. Kids love this model as they can custom decorate them with felt markers. Ask about quantity discounts for schools, scouts and other groups. A great proven flyer for young kids. We call this model the "74" Stunt Glider.